Time
11:30 AM – 12:30 PM (CET)
Platform
Zoom
Recording consent
To be confirmed
Topic
HiMedia Laboratories – Serum-free media as a Sustainable and Affordable Solution to Vaccine Production
Description
This webinaraims to discuss howserum-free cell culture media is a sustainable and affordable solution for viral vaccine production, in terms of efficiency, safety, and ethical considerations. Serum, which is typically derived from animal blood, is a common component in cell culture media, but its production can be expensive and has ethical concerns. Serum-free media, on the other hand, uses plant or synthetic alternatives to support cell growth and vaccine production. This approach can reduce costs and risk of contamination, besides increasing the scalability, reproducibility, and environmental sustainability of vaccine manufacturing.
Speaker
Name
Dr. Vishal G. Warke, Bachelor of Medicine, Bachelor of Surgery, Ph.D.
Picture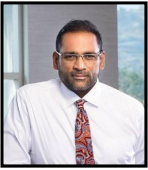 Position
Director – Cell culture & Immunology
Company
HiMedia Laboratories Pvt Ltd.
Email
Biography
Dr. Vishal G. Warke is a highly accomplished scientist and director at HiMedia Laboratories, where he has diversified the business into other areas of biosciences, including animal tissue culture, plant tissue culture, and hydroponics. He earned his M.B.B.S degree from the University of Mumbai and his doctoral degree in Cell Biology and Molecular Genetics from the University of Maryland, USA. He has been awarded the Medical Research Fellowship of The Walter Reed Army Institute of Research and has developed numerous products for the global market, such as Serum Free Media, Lymphocyte Separation Media, and Viral Transport Media.

He is also working on the development of bioinks, biopolymeric scaffolds, and 3D bioprinters for tissue engineering, regenerative medicine, and pre-clinical research. Currently, he is supporting the development of in-vitro 3D cell culture models, such as spheroids and organoids, and is passionate about advancing the field of bioengineering in India.