Virtual Reality
Virtual Reality (VR) is an artificial environment created with software that submerges the user into a 360-environment allowing them the interact with the 3D world as if in a simulation.
VR is the most powerful tool to replace and simulate physical onsite training for new employees especially in core areas where even a small error can cause contamination requiring facility closure followed by intensive cleaning validation and revalidation taking months of loss of production!
VR is becoming an increasingly used educational tool as it provides more immersive job training for new workers and allows existing workers to expertise new skills or practices infrequent tasks. It also allows manufacturing workers can get acquainted with the equipment and procedures without ever setting foot inside the facilities, in addition to, giving researchers and manufacturers the opportunity to conduct experiments in life-like virtual scenarios, in a safe, controlled, measurable and repeatable way.
Benefits of using VR as a training tool:
Reduces training costs
Allows for location flexibility
Increases accessibility of the training to anyone at any point in time
Enables simulating situations that may be difficult or impossible to recreate in real life, e.g. safety training.
In 2021, after recognizing the benefits of using VR as a training tool and increased use of it in the field of biotechnology and healthcare, DCVMN started to develop and offer self-paced technical VR learning courses to its members, related to laboratory and facility hands-on experiences. DCVMN is the first global organization utilizing novel VR technology to provide training in the vaccine manufacturing field.
Our VR trainings software can be downloaded from the corresponding pages that you find below, to be then installed into VR headset devices for people to conduct the full VR hands-on experience.
---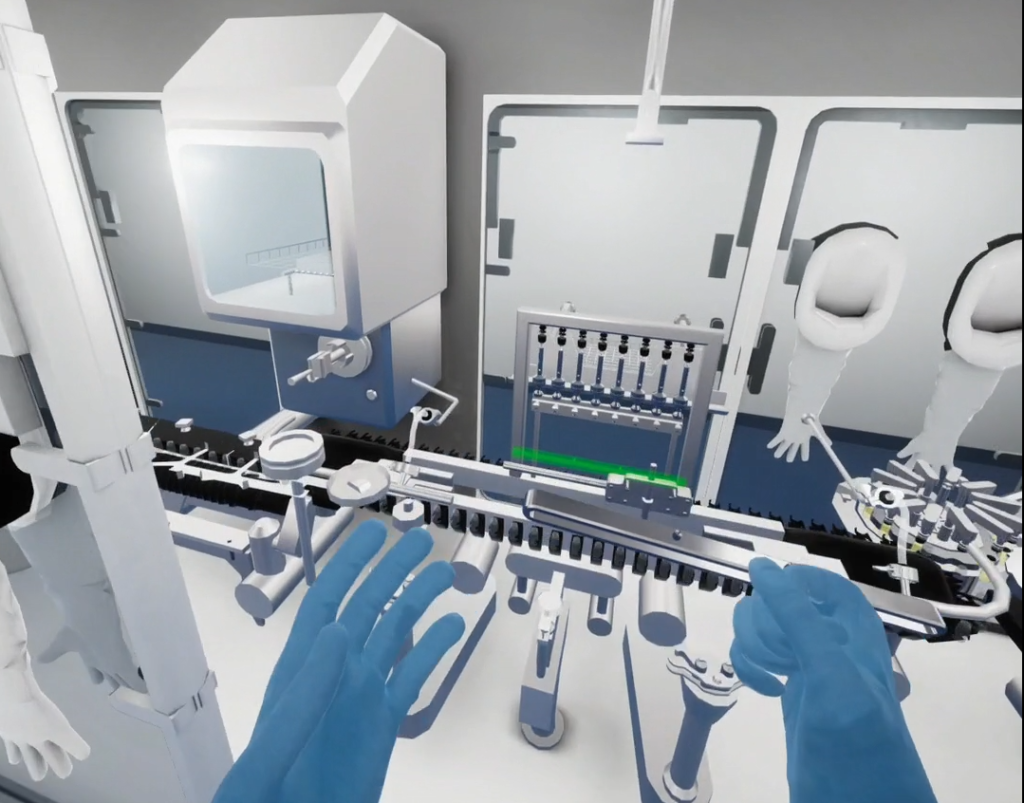 DCVMN Virtual Reality Training Module 1
Vaccine fill-finish process: Steps and Interventions taken to ensure room sterility (Pico Neo 3)
DCVMN has developed a new innovative VR training module which looks at various aspects of the Fill-finish process in vaccine manufacturing in collaboration with one of our members. The Fill-finish process is a critical manufacturing step in the overall manufacturing process. Fill-finish concentrates on efficient product formulation and packaging.
This new VR training has been designed to train new employees on this key step of the fill-finish process. It contains simulations of quizzes on:
Hand-sterilization
Assembly of the fill-finish machine
Testing of sterility of the fill-finish environment
Machine priming
Possible interventions that would be needed in case of different accidents taking place during the fill-finish process
---
VR Comment/inquiry
"*" indicates required fields