Vaccine fill-finish process: Steps and Interventions taken to ensure room sterility (Pico Neo 3)
At current, all DCVMN VR trainings are designed to operate and function on the Pico Neo 3 Pro VR headset.
PICO Official Website (picoxr.com)
The DCVMN does not profit nor partner with PICO and all purchases of a PICO Neo 3 pro website are at your discretion.
---
How to Install
1. Download the SideQuest application which will facilitate the installation of the VR software from the following link https://sidequestvr.com/setup-howto.
2. After SideQuest is downloaded, run the .exe file from your computer Downloads to install it.
3. Once SideQuest installation is completed, run the application. It should look similar to this: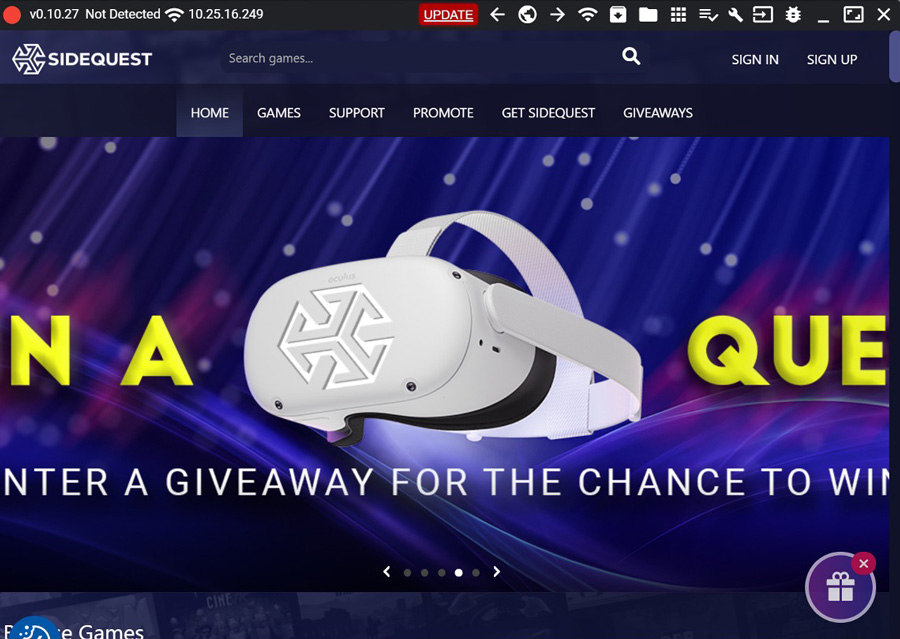 4. Turn on the Pico Neo 3 Pro headset.
5. Plug the headset in to the computer using the USB-C cable.
6. Once this is done, in SideQuest, on the top right, it should now show that you have connected a headset and the circle should appear green.

7. Download the Fill-Finish Process Training application from the following link:
8. In SideQuest, select the button to Install .APK file from folder on computer.

9. Navigate to the folder where you downloaded the Fill-Finish Process Training application, and select the downloaded .apk file.
10. Once the installation is successful, put on the headset, and navigate to the app library.
11. Select the Fill-Finish Process Training application and follow the instructions to commence the training.