Vaccine fill-finish process: Steps and Interventions taken to ensure room sterility
(Pico Neo 3)
*DCVMN Virtual Reality Training Modules are designed to be utilized in the Pico Neo 3 VR headset (picoxr.com).
---
How to download applications into the headset
1. Install the SideQuest software into your computer – https://sidequestvr.com/setup-howto
This is the platform which will help you install applications onto your headset.
2. Once SideQuest installation is completed, run the application. It should look similar to this: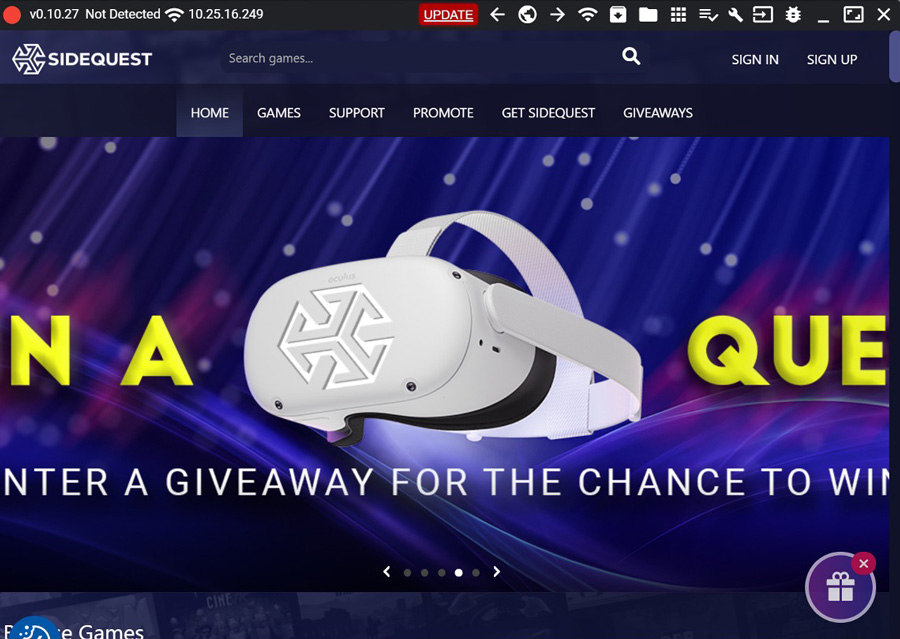 3. Turn on the Pico Neo 3 Pro headset.
4. Plug the headset in to the computer using the USB-C cable (charging cable).
5. Once this is done, in SideQuest, on the top right, it should now show that you have connected a headset and the circle should appear green:

6. Download the DCVMN VR Training Module preferred from the VR section of the DCVMN website. The Module will be downloaded as an .APK file.
7. In SideQuest, select the button to Install .APK file from folder on computer.

8. Once clicked find the folder where you downloaded the DCVMN VR Training Module, and select the downloaded .APK file.
10. Once the installation is successful, put on the headset, and navigate to the APP LIBRARY.
11. Select the DCVMN VR Training Module preferred and follow the instructions to commence the training.