Walvax Biotechnology Co., Ltd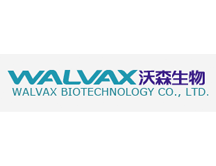 Membership status :
Prospective Full Member
Website :
http://www.walvax.com/
Contact us :
19/F, Bldg. 9A, Dingyi Tiancheng Residential Quarter, No. 99, Keyuan Road, High & New Tech Development Zone
Yunan Kunming
China
Phone :
+86 871 6831 2659
Founded in 2001, Walvax Biotechnology Co., Ltd. (Walvax) is engaged in research and development, manufacturing and distribution of safe and efficacious quality vaccines in China. Headquartered in China's southwestern city of Kunming in Yunnan Province, Walvax went IPO in 2010 (300142.SZ) and started business expansion from traditional vaccines into innovative recombinant vaccine. With the vision of being a leader in public health, producing efficacious, quality, innovative and affordable products to protect people from the world's deadliest diseases, Walvax's mission is to help everyone live a healthy life.

Walvax has assembled a seasoned corporate board and capable management team that includes vaccine industry marketing veterans, former China FDA and CDC officials, vaccine technical experts from China National Biological Group, and vaccine R&D scientists with over a decade experience in multi-national companies like Merck and GSK.

In the research and development area, Walvax has two independent subsidiaries, one is Shanghai Zerun Biotechnology Co., Ltd. ("Zerun") in Shanghai's Medicine Valley in Zhangjiang, Pudong, while another is Walvax Technical Center in Kunming Hi-Tech District. Led by Western-trained scientists and vaccine experts, Zerun is working on recombinant virus-based vaccines, with its bi-valent human papillomavirus vaccine (HPV-2) under BLA submission and nine-valent HPV vaccine (HPV-9) under Phase I trial. Walvax Tech Center, however, is dedicated to developing bacteria-based vaccines, which has successfully developed 8 licensed vaccines, including recent approved 13-valent pneumococcal conjugate vaccine (PCV-13), one of the most difficult to develop vaccines in the world.

Walvax sets up its commercial manufacturing operations in Yuxi City about 40 miles (70 km) south of Kunming. The Yuxi facility has close to 1 million square feet of floor space, manufacturing all licensed and to be licensed vaccines, such as HPV-2. The annual capacity at Yuxi facility is about 200 million doses a year.

Walvax covers markets in 2000 counties among 30 provinces inside China. As of today, Walvax manufactures and distributes 13-valent pneumococcal polysaccharide conjugate vaccine, haemophilus influenza type b conjugate, group A and C meningococcal polysaccharide, group A and C meningococcal conjugate, group ACYW135 meningococcal polysaccharide (MenACYW135 polysaccharide), 23-valent pneumococcal polysaccharide and DTaP vaccines in China. Beyond China, Walvax has worked closely with business partners to reach country markets outside of China, and has been exporting vaccines to 11 countries, including Indonesia, Egypt, the Philippines, Bangladesh, Guinea, Nigeria, Senegal, Mauritius, Niger, India and Kyrgyzstan.

In global collaboration area, Walvax and its subsidiaries have been partnering with academic institutions, industry peers and international organizations. To date, its subsidiary Zerun has received two grants with US$ 7.5 million in total during the last 5 years from the Bill and Melinda Gates Foundation to support development and WHO prequalification for its HPV-2 and HPV-9 vaccine, in order to prepare them for UNICEF procurement for Gavi countries.