Panacea Biotec Limited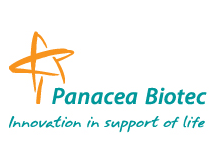 Membership status :
Full Member
Website :
http://www.panacea-biotec.com/
Contact us :
B-1 Extn / A-27, Mohan Co-op. Industrial Estate, Mathura Road,
New Delhi
India
Panacea Biotec is one of India's leading research-based health management companies with established research, manufacturing and marketing capabilities. Panacea Biotec is the 2nd largest vaccine manufacturer in India. Panacea Biotec has been ranked as the 3rd largest biotechnology company (ABLE Survey 2006) in India and is also amongst the top 50 pharmaceutical companies in India. Panacea Biotec has registered turnover of Rs. 5480 million during FY2006. The product portfolio of the company includes highly innovative prescription products in important therapeutic areas such as pain management, diabetes management, cardiovascular management, renal-disease management, osteoporosis management, anti-tubercular, gastro-intestinal care products and vaccines. The company has collaborations and tie-ups with leading national and international research organizations and corporations. The company's state of the art manufacturing facilities comply with the US-FDA, UK-MHRA, SA-MCC and WHO-CGMP standards. The company has four ultra modern, states - of - the - art research and development centers. The company also has 10 international product patents. The company has over 2,300 employees including over 200 highly skilled scientists. Panacea Biotec has developed several innovative vaccines. The present portfolio of vaccines comprises of : OPV (poliomyelitis vaccine including monovalent Type 1 and 3) Enivac HB (Inactivated hepatitis B Vaccine) Enivac HB Safsy Tetravalent Vaccines Ecovac 4 (DTwP-Hepatits B) Easy 4 (DTwP - Hib) Pentavalent Vaccines Easy Five (DTwP - HepB - Hib) . Panacea Biotec has special focus in developing new products and novel drug delivery system for vaccine(s) and therapeutic(s). Panacea Biotec is currently developing several new generation vaccines. Vaccines under development are: Anthrax vaccine (recombinant PA) Avian Flu vaccine (recombinant) CMV vaccine (recombinant) RSV vaccine (recombinant) Hepatitis A vaccine (recombinant) Dengue Tetravalent vaccine (chimeric/recombinant) Japanese Encephalitis vaccine (cell based) For accelerating innovation and growth, Panacea Biotec has undertaken effective alliances and collaborations. Some of the major alliances and collaborations are: Joint Venture with Chiron Corporation, US, to market new and innovative breakthrough combination vaccines in India. Collaboration with Cambridge Biostability Ltd., UK for developing thermo stable vaccines, applying patented "Stable Liquid Technology". An in-licensing arrangement with NRDC to manufacture and market the Foot and Mouth Disease (FMD) vaccine developed by Indian Veterinary Research Institute (IVRI). An agreement with NVI (Nederland's Vaccine Institute Netherlands) for manufacturing and marketing of Inactivated Polio Vaccine in global markets except Netherlands, Denmark, Norway and Finland. An agreement with PT. Bio Farma, Indonesia to manufacture & market the Measles Vaccine and plans to supply the Vaccine to UNICEF, PAHO and CIS, African, LATAM and Asian countries, in furtherance to the current WHO and UNICEF Global Measles Reduction Strategy. Moreover , In-licensing arrangements with Biotechnology Consortium of India Ltd. (BCIL); National Institutes of Health (NIH), USA and National Research Development Corporation of India are some of its other vital strategic alliances done by Panacea Biotec Ltd. For more information on our company please log on to www.panacea-biotec.com .