Indian Immunologicals Ltd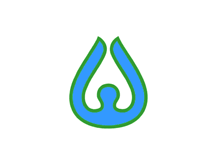 Membership status :
Prospective Full Member
Website :
http://www.indimmune.com/
Contact us :
Road #44, Jubilee Hills
Hyderabad
India
Phone :
+91 40 2354 4585 / 4593
Indian Immunologicals Ltd. (IIL) was setup by National Dairy Development Board (NDDB) in 1982 with the objective of making Foot and Mouth Disease vaccine available to Indian farmers at an affordable price. The technology for FMD vaccine manufacture was obtained from M/s. Welcome Foundation Limited, United Kingdom. The plant in Hyderabad today has a capacity to make above 100 million trivalent doses of FMD vaccine.
Following the successful introduction of Foot & Mouth Disease Vaccine-Raksha, IIL launched the tissue culture vaccine "Raksharab" in 1989. This was the first indigenously made tissue culture vaccine in the market. Subsequently IIL has developed many biologicals through its own R&D efforts and launched several vaccines in the Indian market at affordable prices.
IIL is today the fifth largest animal health player in the Indian market and the market leader in veterinary biologicals in India. It operates one of the largest plants in the world for veterinary vaccines and is WHO-GMP and ISO-9001 certified. IIL exports its products to several countries and exports contributed substantially to the company's turnover.
IIL strongly believes that its mission of "immunity made affordable" can be actively pursued only with a sound base in modern biotechnology.
IIL's R&D efforts are directed at developing new technologies in biologicals and vaccines. IIL in collaboration with Indian Institute of Science, Bangalore is developing the world's first DNA Rabies vaccine under the Prime Minister "Jai Vigyan Programme".
The significant milestones in IIL's history are given in the below:
1983: Foot and Mouth Disease vaccine plant commissioned.
1985: Animal health products for the cooperative sector Introduced.
1989: First Indian company to manufacture tissue culture Veterinary Rabies vaccine.
1989: Tropical Theileriosis vaccine for cattle, first of its kind in the world.
1992: Rinderpest, Hemorrhagic Septicemia (HS) and Black Quarter (BQ) vaccines.
1992: Introduction of Xylazine Hydrochloride injection, based on in-house research.
1996: Introduction of Enterotoxaemia vaccine.
1997: Awarded WHO GMP certification. Export avenues opened.
1998: Awarded ISO 9001 certification.
1998: FMD - Ovac (FMD adjuvant vaccine) introduced. Vaccines for sheep and canines introduced.
2000: World's first combination vaccine for FMD, HS and BQ -Raksha Triovac.
2001: Unique medicated feed pellets - Vet fen - 600 launched.
2001: Emerges as India's largest veterinary product exporter.
2002: Vaccine for Brucellosis in cattle launched.
2004: Nimovet- world's first Nimesulide injection for livestock introduced.
2004: IIL emerges as the fifth largest animal health company in India.
2004: Raksha FMD Vaccine emerges as the largest animal health brand in India.
In summary, IIL pursues its mission of making "immunity affordable" to both the animal and human health segments and in the process creates a vibrant biotechnology base for the country and a leadership position in the international arena.