Biovac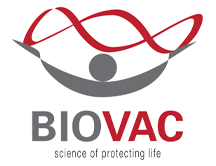 Membership status :
Prospective Full Member
Website :
http://www.biovac.co.za/
Contact us :
15 Alexandra Road
Pinelands, Cape Town
South Africa
Phone :
+27 21 514 5000
Background: The Biovac Institute is a Public-Private Partnership (PPP) between the Biovac Consortium and the Department of Health, incorporating the State Vaccine Institute into a commercial company. Biovac aims to revitalize vaccine manufacturing in South Africa by build capacity in all aspects of vaccine development and manufacture, from products for clinical trials to full scale commercial production, for both local and international markets. Product Offering: The Biovac Institute has various product and service offerings within the vaccine development and manufacturing value chain: New Product Development - Biovac is currently developing combination vaccines to build value within the Institute and supply the African market with pentavalent vaccines. The multi-valent drug, comprising vaccines for Diphtheria, Pertussis, Tetanus (DTP), hepatitis B and Haemophilus Influenza B (HIB), will not only improve health prospects on the continent, but will also ensure the Institute manufactures a profitable biotech drug. Manufacturing - Biovac has established bulk filling and formulating capabilities and has recently completed construction and validation of a medical warehousing and packaging facility. Sales and Distribution - Biovac imports, packages and distributes vaccines to the private and public healthcare sector in southern Africa and has been doing so successfully over the passed 15 years. All funding will be used to position the Biovac Institute as an international vaccine manufacturer which develops and distributes relevant vaccines to the market. This involves building new and upgrading existing facilities, purchasing new equipment and employing additional skilled professionals to increase capabilities and drive competitive advantage. Technology: Biovac employs a number of existing technologies in the development and manufacture of vaccines: Combination Technology - a method of combining vaccines for different illnesses into one, while maintaining safety and efficacy of all the vaccine components. Profile: The Department of Health, Cape Biotech Trust and the Biovac Consortium, are shareholders of the Biovac Institute. The Institute is supported by the Cape Biotech Trust, an initiative of the Department of Science and Technology.