CHAI Clinton Health Access Initiative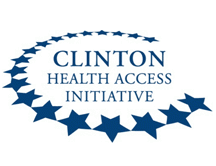 Membership status :
Resource Member
Contact us :
-
-
United States
Recognizing the gap in bioethics research and policy analysis in the vaccine field, the Penn Center for Bioethics of the University of Pennsylvania launched its Ethics of Vaccines Project in early 2005. Seed funding was received from the Penn Provost's Interdisciplinary Seminar Fund and Penn Center for Aids Research (CFAR) http://www.uphs.upenn.edu/aids/.
A project working group of 40 was formed, drawn from across the Penn community including the School of Medicine, the Law School, Wharton, the Annenberg School, and a number of life science disciplines, as well leaders from outside Penn from the public health community, the media, collaborating faculty at Columbia and Johns Hopkins, as well as from The Wistar Institute and major vaccine makers. The working continues to meet for regular seminar meting exploring a broad range of ethical and policy issues affecting vaccines and their public health impacts.
In late 2006, the Penn Center for Bioethics partnered with The Wistar Institute, one of the pioneers in vaccines research and development, to strengthen the project team. Wistar president and CEO Russel E. Kaufman, M.D. commented, "The Wistar Institute's proud tradition of leadership in basic research has produced some of the most dramatically effective vaccines in history. Wistar is the perfect partner for Penn's Center for Bioethics to produce a thoughtful and actionable ethical framework guiding the entire vaccine life cycle."
Also in 2006, The Children's Hospital of Philadelphia (CHOP), the #1 ranked children's hospital in the nation, and its Vaccines Education Center became a partner, significantly strengthening the leadership team. Dr. Paul Offit, head of Infectious Diseases at CHOP and a founding member of the project, commented, "As a number of new vaccines are entering public health and clinical practice, it is more important than ever to have clear, accurate information about vaccines and their critical role in public health. The Ethics of Vaccines Project is making an important contribution to clear thinking about vaccine policy, safety and ethical issues, and by doing so, helping parents, patients, clinicians and the public health professionals make informed choices and use vaccines more effectively."
Leveraging three years of program development in the continuing Ethics of Vaccines Project, the Center for Bioethics, Wistar and CHOP formed The Center for Vaccines Ethics and Policy in 2008. The Center initiated a continuing series of public forums on vaccines issues with The Franklin Institute Science Museum, and launched a consulting capability on vaccine ethics and policy issues.